With the mission of "Efficiency and Trust", HT Legal VN Law Firm aims at an in-depth legal service platform for businesses, we have enough capacity and experience to provide professional private lawyer services (regular legal advice) for Clients.
HT Legal VN is a pioneer in unlocking the energy of combining the field of Law, Finance and Risk Management, with practical experience in many corners that businesses have to go through from: Law, Finance, Tax, Risk Management, Banking, Accounting, Auditing, M&A to many other legal issues. The difference is created from the close combination of experienced staff, ready to support your business in all business activities, risk warning, limitation, management and handling of arising disputes, towards the goal of financial stability, probably succeeded.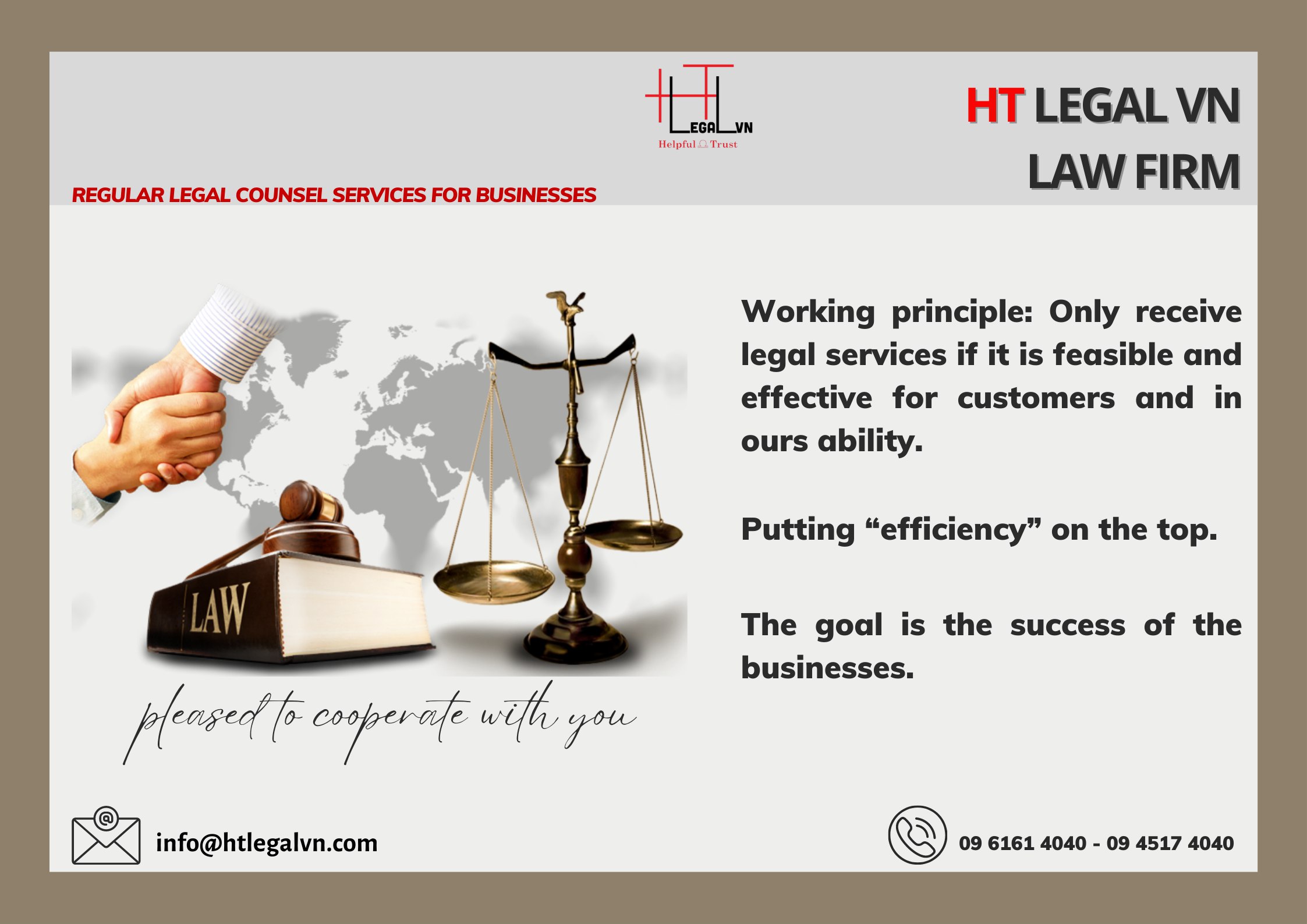 1. Why do enterprises need regular legal advice?
- Orient and implement legal work from the beginning, understand and operate appropriately to maximize business autonomy.
- Take initiative in all activities to bring into full play internal strength and peace of mind in all decisions.
- Manage and control all arising risks well, especially no longer worrying about legal risks due to a team of professional lawyers and advisors.
- Professionalize the legal team, save costs and legal human resources of the Enterprise.
- Maximize dispute handling costs, optimize legitimate rights and interests and healthy business activities.
- Ensure financial stability and ensure success for the business.